Eureka Springs in Spring: 8 Great Things to Do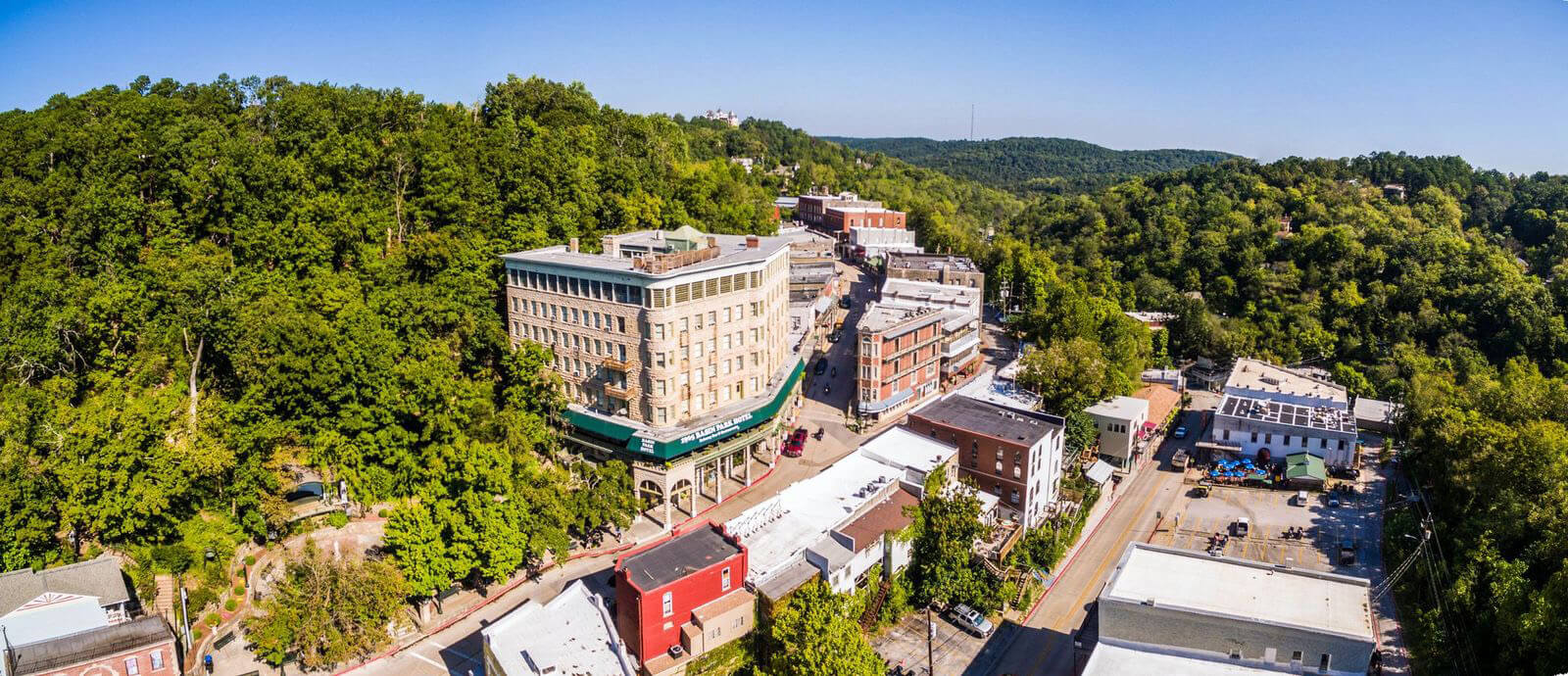 Eureka Springs in Spring: 8 Great Things to Do
Here in Eureka Springs, we love our art, our cars, our motorcycles, our bike trails, our festivals, our parades, our drag shows, and our parties. And there's nothing we like more than people who love them as much as we do!
A terrific slate of Spring events reflect our city's favorite passions, pastimes and more. Here's a rundown of stuff you won't want to miss in our fun, funky town.
April 1-3, Diversity Weekend
After taking a couple of years off for public health concerns, the Spring Diversity Weekend is back and sure to be a hit. Eureka Springs is known as the "gayest city in the Ozarks," but that also means inclusive. All are welcome to join in the fun, whether it's a quiet stroll through town or wild dancing into the wee hours. Nearly all of the businesses in town take part, hosting meet-and-greets, art shows, a group hike called Trail Time, live music and, one of our specialties: drag shows. The sensational Miss Coco Peru presents her extravaganza, Bitter, Bothered and Beyond, at the AUD on April 2. Basin Spring Park hosts several events. Bars like Missy's White Rabbit Lounge, Wanderoo Lodge and Gravel Bar and Eureka Live, downtown's main dance club, will be hoppin'. Most of Spring Diversity 2022's daytime events are family-friendly. The weekend is presented by LGBTQ organziation Out in Eureka.
April 15-16, Good Friday & Saturday Passion Play Performances
On the two days before Easter, the Great Passion Play holds special performances. They're quite the spectacle — one-hour-and-45-minute dramatic reenactments of the last days of Jesus Christ on a large stage set in an amphitheater that holds 4,000 souls. These performances begin at 7:30 p.m., and the Great Passion Play grounds will be open during the day for Holy Land tours, museums, gift shops and virtual tours. The facility is located two miles east of downtown. You can't miss it. Just look for the 65-foot, ivory-colored, modernist sculpture of Jesus.
April 22-23, Carving in the Ozarks
Naturally, that would be chainsaw carving. Starting at 8 a.m. both days, chainsaw artists cut sculptures from big ol' logs. Typically, 20 to 25 of them set up under small tents, don protective gear, break out their array of carving tools and get to work. Come enjoy the fresh air, the buzz of the saws and artists creating remarkable works in real time. All of the pieces will be on sale during an auction that takes place on Saturday the 23rd at 4 p.m. The 17th annual Carving in the Ozarks is a free event held on the grounds of Full Faith Ministries, eight miles north of downtown.
April 27-May 1, 2022 Spring Fling Bike Rally
Eureka Springs and the hilly, winding roads of the surrounding area are catnip for motorcyclists. They come from far and wide for this Wednesday-Saturday festival to join in group rides and a slate of events: a Best Dressed Biker Chick Contest, the Miss Spring Fling Bikini Contest, a Bike Show, and other motorcycle-themed happenings. Plenty of partying, too. Other than out on the open road, the Spring Fling takes place at the Cathouse Lounge and La Familia Tex-Mex restaurant — they're located just a half-mile from each other downtown.
May 5-8, Bridge of Love
Yes, it's as wonderful as it sounds. This living art installation that celebrates Mother's Day invites people to bring fresh flowers (only) and fasten them along the Main Street pedestrian bridge across from the Basin Park Hotel. The result is a burst of color and a wave of good feeling. In Eureka Springs, you can look at art, purchase art, and with the Bridge of Love, you can be a contributing artist as well.
May 7, ArtRageous Parade/May Festival of the Arts
The festive romp through the streets of downtown known as the ArtRageous Parade combines two of the defining aspects of Eureka Springs: parades and art. Actually three: outrageous. Wildy costumed people dance and sashay along, some carrying artwork, others throwing beads and everyone cutting loose. They're joined by musicians and jugglers, vividly colored floats, cars, and other surprising sights. A drum troupe keeps an energetic, tribal-style beat. People line the sidewalks to view the revelry.
The parade is the marquee event in our May Festival of the Arts, a city-wide celebration that includes gallery walks, one-of-a-kind exhibits, demonstrations, performances, culinary arts, free music in Basin Spring Park and a wild street party thrown by artists called White Street Walk.
May 14, Arkansas Camaro Fest
This celebration of a classic American muscle car is just one of several automobile festivals held in Eureka Springs throughout the year. Camaro enthusiasts descend on Eureka Springs with their rides, showcasing the model's different generations, starting with its 1967 debut to present-day versions. A meet-and-greet takes place on Friday the 13th at Best Western Inn of the Ozarks. That night will also include a Glow Off Competition that features Camaros with custom lighting. The main event happens on Saturday at the Great Passion Play grounds, starting at 9 a.m.  Folks are welcome to show up and gawk at these machines, all shined and ready for their closeups.
Although its name may suggest a competition involving German unicyclists, this event is actually part of a series of Onewheel races — y'know, those electric-powered, self-balancing boards with a wheel in the middle. Competitors effectively surf down the rugged bike trails of the Great Passion Play grounds. Races run five and seven miles. Dirtsurfing isn't for everyone, but watching these crazies careen down the trails should be a blast.
---
From The Blog
You Might Also Like